I know I would like know where these people are because maybe I am a little mad but, even though I am living near the equator now, I still think about ice, and I still do pull ups on my ice tool in the backyard. For the last year and a half I have been able to climb ice once, but I am sure glad I brought my axes. I am still trying to figure out when I can make it to the Rwenzoris for some equatorial ice and I sure would like to climb some ice down in SA too.
Ah, happy and content on Mt. Kenya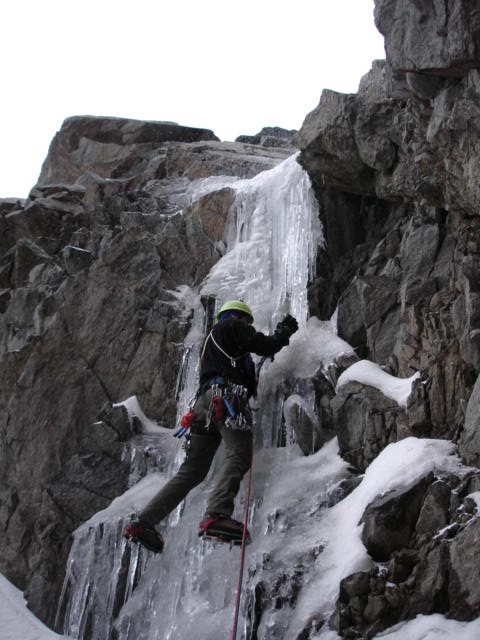 My partner high on the route.