Hey guys - I'm visiting Durban from Australia in January, and am keen to check out something we climbed back in the '80s as kids. We called it Natal Table Mountain, a flat-topped mesa in the Valley of 1000 Hills - have no idea what its real name might be or what its called today, but to the best of my memory it was out near the Nagl Dam via Cato Ridge. Back then it was all dirt roads, and we parked at a Zulu village with their permission and walked in. This is what it looked like: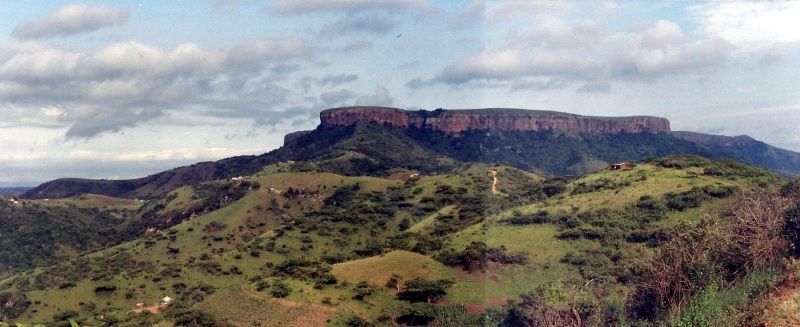 We tried & failed to put up a new route there - here is a pic of us scoping/cleaning the top of the line
it is an amazing place with endless scope for climbing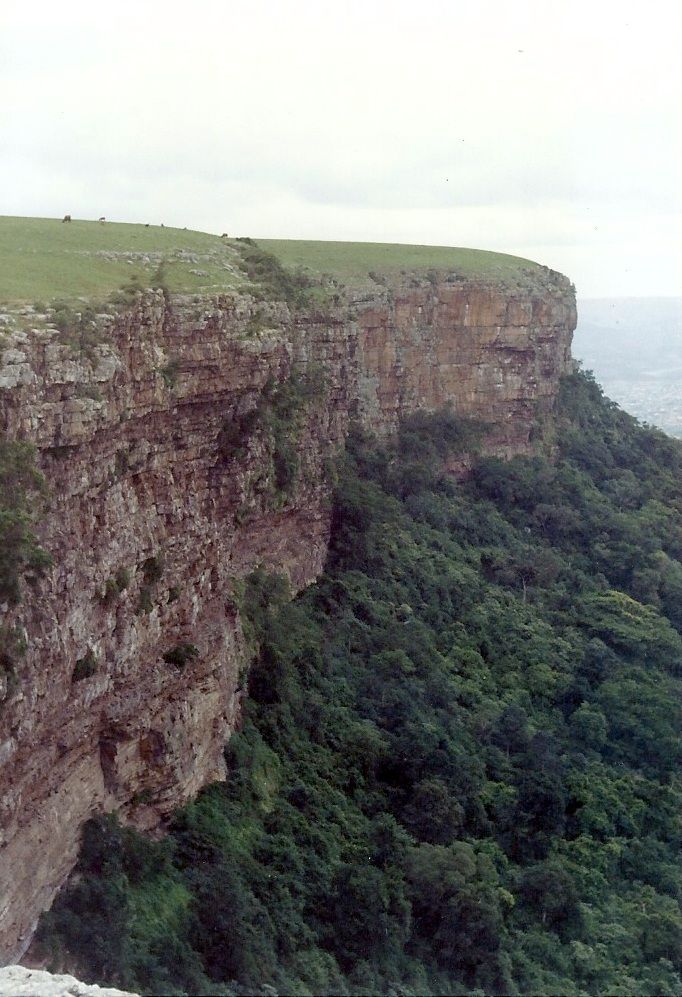 I can't be sure, but I think these Google map coordinates are the mesa I'm talking about - if you drop these in the Google Maps search bar it will take you there: -29.610868,30.60192
Do any of you know anything about it? I don't see anything on the wiki, or any mention in Nattras' new guide to KZN, but perhaps it goes by another name, or access is too hard / dangerous / forbidden? Any information people could give me would be much appreciated, as I'd like to at least check it out on my visit, and perhaps even give that climb another try with the benefit of a few more years experience :-)
Thanks all.
Alex